Tube by VeryMany at Pics For Design HERE
**You must have a license to use PFD art**
Kit by Sonia "221 b Baker Street" - this is the 3rd tag I've made with this awesome kit and it won't be the last -- I can safely say this is one of my favorite kits ever! It has a Sherlock Holmes theme along with a little bit of a Steampunk feel to it.
You can purchase it at Pics For Design HERE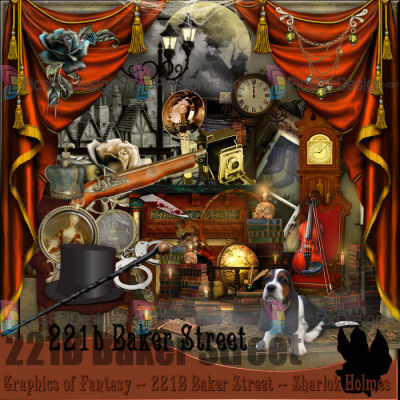 Please be aware that templates, masks, kits, etc. that I use will always have a link to them - but it is beyond my control if these products/freebies are no longer available by the site/blog owner.